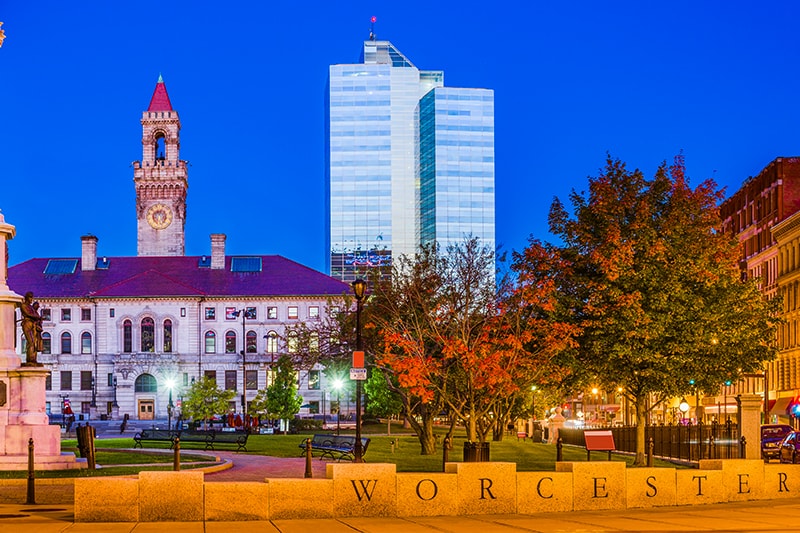 Buzzing Worcester Housing Market Contributes to State-Wide Year Over Year Growth In Massachusetts
The state-wide housing market in Massachusetts has risen in most categories despite a quarantine-induced stall in home sales. The Worcester Telegram reports, "the median sales price for both single-family homes and condominiums continued to set new records" in Massachusetts. The median single-family sale price increased 8.2% from $425,000 in 2019 to $460,000 in 2020, marking an all-time high for July. While Massachusetts is having a hot month in the real estate industry, one shouldn't assume that this spike is an outlier. The relative lull in the Spring caused by the COVID-19 pandemic only slowed MA's neckbreak start to a respectful 7 month pace. The year-to-date comparative median sale price has risen to $425,000, which reflected a 6.3% increase over the same period in 2019.
The consistently outstanding performance of the Worcester's real estate market is responsible for a great deal of Massachusetts' overall success. The year-to-date and year-to-year home sales rate remained solid despite the unusual social climate, showing the impact of a blazing start and strong rebound for the Worcester housing market. The Worcester median sale price rose 3.1% from July 2019 to a respectable yet affordable level in this rapidly growing market. This is following a 20% surge in median home price from $265k in January 2020 to $318k last month, showing a powerful trend.
Worcester County as a whole shows similar signs of life and growth, further driving up the averages of Massachusetts with healthy sales. The July median sale price jumped 10.9% from $310,000 in 2019 to $343,250 in 2020. This follows the trend of a strong year in Worcester County, with a strong 11.5% average year-over-year home sale price previously reported in our March recap. With Central Massachusetts holding a strong pace into the last quarter of 2020 and surrounding regions following suit, the Massachusetts housing market is set to have a miraculously strong year in the face of adversity. It just goes to show that a global pandemic can't negate great value on real estate or deter home hunting with such a booming stock market.
If you're looking to navigate the rising tide of the Worcester County real estate market, you need a team that knows the area inside and out. The DiRoberto Property Management team has years of experience in Central Massachusetts following the top trends and patterns of the market in high variance conditions. We have experience with a wide variety of property types and offer services such as property maintenance, rent collection, property marketing, financial services, tenant screening, landscaping, and more! Contact us today to learn more about what we can do for you!
If you're looking to make a transaction or purchase, you can also visit The DiRoberto Team for all of your real estate needs at www.worcestersalesandrentals.com
The Telegram "Mass. Home Sales Rebound in July" www.telegram.com, Accessed 31 August, 2020