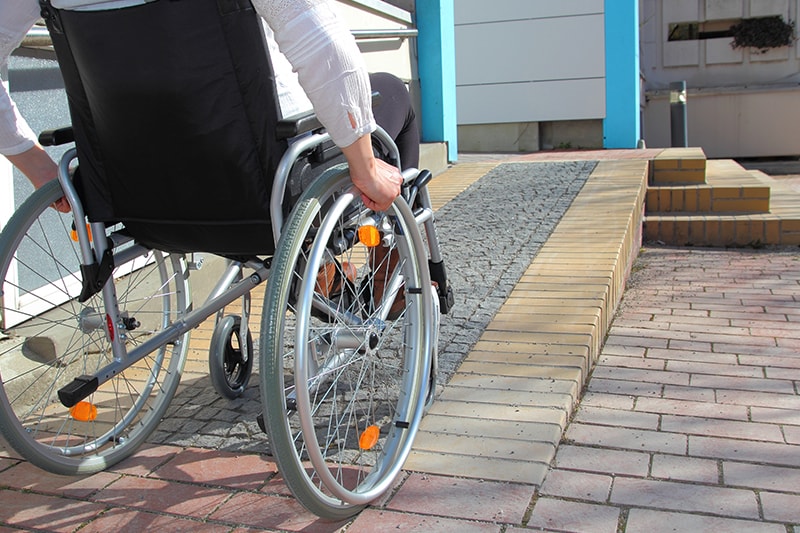 Finding An Accessible Home: A Primer For First-Time Buyers
If you have never bought a home before, there's a lot to learn. From how to choose the best financing to which pieces of information your lender needs, there are many moving parts that have to come together. When you add the need for an accessible property into the mix, there's even more to know. Here is a quick primer on how to get through the process while taking your lifestyle and abilities into account.
Start With a Knowledgeable Agent
One of the very first things you should do as a first-time buyer is partner with a knowledgeable real estate agent. Having the right person in your corner means that you'll have access to their experience as well as that of their entire brokerage. Look for a real estate specialist that has an intimate understanding of the area and can help you best understand which types of homes are best suited for your personal and family goals. The DiRoberto Team has many agents to choose from.
Understand the Process
First time buyers may not fully understand the subtle nuances of the process. A few things to keep in mind are that you want to check your credit score, take an inventory of available properties, and spend some time looking at location before you make a neighborhood commitment. If you have a child with a disability, look at the local school zoning map to ensure that they'll go to a school that you feel comfortable with and that can handle their needs if you are shopping with their disabilities in mind.
Figure Out the Financing
Once you have your credit score in hand, it's time to find a lender and talk about financing. You are almost always better off getting a preapproval, and an FHA loan is one of the soundest options for first-time homeowners. If you are low on cash or need money in-hand to pay for modifications, an FHA loan can help you get into your new home with a smaller down payment, even if you don't have an extensive credit history.
A traditional mortgage is also an option, but one that requires a higher credit score and at least 20% of the purchase price available in cash. Ask your lender and real estate agent if they are aware of any programs available to assist with funding for people with disabilities.
Know Your Needs
Your needs are unique, but there are a few things that everyone with disabilities can benefit from. A ranch-style house – one where all living areas are on a single floor – is almost always best. You may want to avoid a basement, and it's best if the entry is at ground-level or accessible by a gentle incline. Large bathrooms, wide doorways, and ample parking are also essential if you are in a wheelchair or walker.
Cut the Clutter
Having your needs laid out ahead of time can help you weed through homes that won't serve your needs. Another exceptional way to do this is to take advantage of virtual tours or have your agent scout the property ahead of time. A virtual tour will allow you to walk the property from the comfort of home, which will give you an opportunity to look for potential obstacles, like an uneven walkway or awkwardly-designed kitchen. Viar360 explains that just one benefit of a virtual tour is that it's interactive, and you can explore the space independently and for as long as you need.
A few key points to remember are that having a real estate agent on your side gives you your best chance at finding the home of your dreams, regardless of your needs. After that, it's a matter of understanding the process in getting your financing in order. Make sure to channel your energies into those properties that suit your needs, and, most importantly, don't be discouraged if you don't find one right off the bat. Remember, this is a life-changing decision, and it may take weeks or months to find your perfect place to call home.
Article Written & Provided By:
Patrick Young
[email protected]
———
The Worcester real estate market is difficult enough to navigate on your own as a first time home buyer, but The DiRoberto Team is experienced in helping people at all stages of their lives find the perfect fit. Whether you're shopping for yourself, your children, or aging parents, we can help you search single family homes, lofts, condos, 1-5 bedroom apartments and commercial spaces to suit your needs, and our team helps manage residential and commercial properties as well. We can also search for properties that can be adapted, customized, and remodeled to meet your needs without costing you a fortune. Contact one of our experienced real estate experts and we will work with you to establish your needs and priorities for your new home and collect the best available properties for you to explore. Our team is on your side and at your service.
If you're looking to market your own accessibility-prioritized property towards those who need it most, you have access to a team that has years of experience marketing and managing properties throughout Central Massachusetts and familiarizing themselves with the market. We can help connect property owners and tenants in search of valuable accessibility options. We have experience with a wide variety of property types and offer services such as property maintenance, rent collection, property marketing, financial services, tenant screening, landscaping, and more! Contact us today to learn more about what we can do for you!
If you're looking to make a transaction or purchase, you can also visit The DiRoberto Team for all of your real estate needs at www.worcestersalesandrentals.com