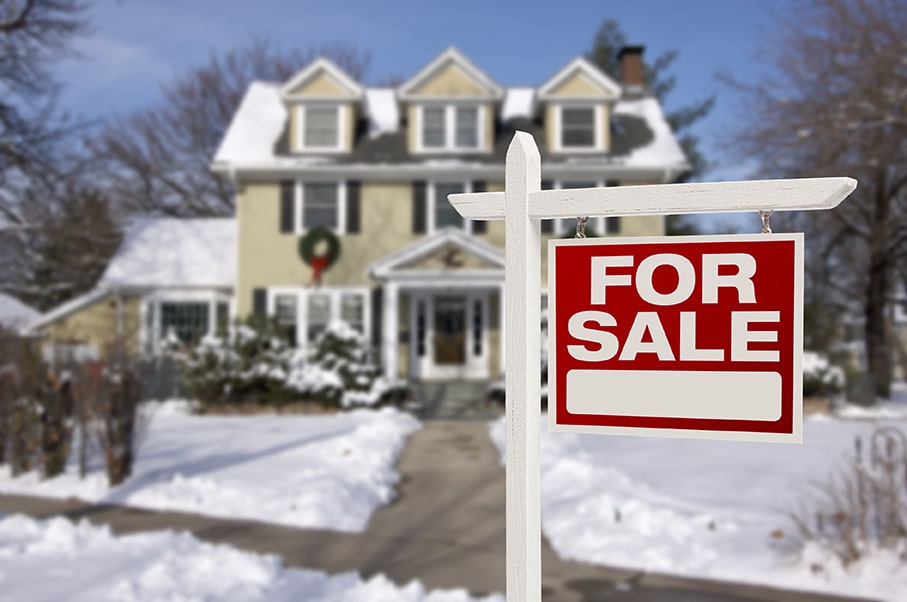 Quarter Four Disrupts All Expectations As Both Home Prices & Sales Continue Unlikely Rise
The end of 2020 was marked by the continued meteoric rise of home prices in Worcester County as potential buyers exchanged escalating offers to land available homes during a housing market scarcity. Single-family home prices in 2020 jumped 16% from September to October and 19.3% in November. The median sale price reached $338,375 in October 2020 and $340,000 in November 2020 vs. $292,000 in October 2019 and $285,000 in November 2019.
The prices of homes in Worcester County are the result of bidding wars from a lack of available homes in the market despite a rising demand. There are multiple factors for the scarcity, including many families staying put during the COVID-19 pandemic and a pattern of a stagnant market during the holiday season. Most years, potential sellers are often too preoccupied with their families and planned festivities to put on an ample amount of showings, and the COVID-19 crisis was expected to add a health-related layer of concern towards letting strangers enter your home.
The demand, however, is still feverish. Some owners are looking to downsize their home due to uncertain economic conditions or simply shedding excess square footage after their children have moved out. Other buyers aim to upgrade to a larger house with more space to better cope with working and exercising from home for the foreseeable future. There are also cities like Worcester that are driving more people in with attractions like the Worcester Red Sox coming to the brand new Polar Park and many quality of life adjustments on Main St. that drive the value of homes up even higher.
No matter the circumstances a buyer finds themselves in, they will likely have to compete to secure their desired home due to the scarcity. This mentality is driving healthy market value homes to an even higher price. Recent Worcester transactions include homes in the city being sold for $40,000 over and even $76,000 over the asking price as a result of bidding wars.
The sky-high prices weren't the only remarkable aspect of the county's market performance in Quarter Four. Despite the predicted slowdown at the end of the year, the number of single-family sales continue to show growth as well in Worcester County. There were 962 sales and a 12.5% year over year rise in October and an 825 unit sale month marked a 19% in sales in November 2020 compared to November 2019. 165 of the October sales (21% rise year-over-year) and 128 sales in November (19.6% rise year-over-year), marking impressive leaps from last year's numbers.
The circumstances of the pandemic have shifted the typical patterns of peak and low sale months for the Worcester County housing market. We saw November outselling the typical juggernaut of June and the Second Quarter being dispersed throughout the year. With such unprecedented times, it is hard to predict what will come next, but these healthy showings from the market point to promising times ahead for both buyers and sellers alike. With a new influx of homes likely coming next year as restrictions are rolled back, Worcester County's 2021 may even surpass the surprisingly resilient sales and rising home prices of 2020.
In the meantime, it is crucial that you have an experienced team on your side to help you navigate these bidding wars or make sure that you're securing the best possible tenants for your property. The DiRoberto Team real estate specialists and DiRoberto Property Management have years of experience in the Worcester market and can help you find a good fit for your next transaction. Contact us today for help with buying and renting, property marketing and management, or anything in between.
The Telegram "Bidding wars fuel soaring home prices in Worcester County" www.telegram.com, 16 November 2020, Accessed 23 December, 2020
The Telegram "Worcester County single-family home prices continue to climb" www.telegram.com, 15 December 2020, Accessed 28 December, 2020
Worcester Business Journal "Single-family home prices in Worcester County rose 19% in November" www.wbjournal.com, 15 December 2020, Accessed 30 December, 2020
MassLive "The transformation of Main Street in Worcester to accelerate in 2021 with public art, new apartments and retail stores" www.masslive, 7 December 2020, Accessed 30 December, 2020