WooSox Expected To Help Increase Local Business & Property Values Alike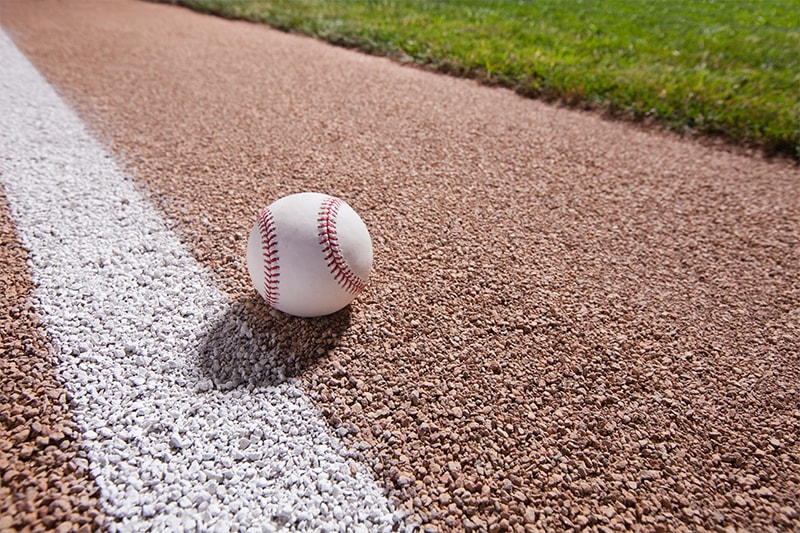 A Rich History & A New Beginning
The Pawtucket Red Sox have played in McCoy Stadium in Pawtucket, RI since 1969, with several Red Sox legends and hall of fame players including Wade Boggs, Jim Rice, Kevin Youkilis, Nomar Garciaparra, Trot Nixon, Tim Wakefield, and Dustin Pedroia. The team's most recent championship team in 2014 also included two sluggers who would turn into the star Center fielder Jackie Bradley, Jr. and the 2018 American League MVP Mookie Betts.
The next chapter in the Red Sox minor league team's story points to Worcester, where the brand new $132 million Polar Park stadium is being built and prepared for the 2021 season. The field has been named by the local Polar Beverages Company, which has operated in Worcester since 1882. The new park will incorporate fan-favorite aspects of its predecessor, including an outfield berm that allows for couples and families to enjoy the game from a casual grass-lined section of seating. The newly nicknamed WooSox are aiming to become as beloved and ingrained in Worcester culture as the PawSox were in the last few decades in the state of Rhode Island. The city is buzzing with anticipation for Opening Day scheduled for April 7, 2021, which they are still on track to hit despite delays in construction.
More Than A Baseball Park: The Redevelopment of the Canal District & Kelley Square
In between baseball games, Polar Park is also set to feature concerts and live events much like its sibling stadium, the historic Fenway Park in Boston. In addition, Polar Park is only a part of the $240 million project to further bolster the Canal District. This includes a collection of hotels, multi-use office buildings, residential buildings, and consumer facing merchants and retail buildings that will add to the nightlife and strengthen the economy of New England's second largest city.
One of the goals of General Manager Daniel Rea is to bridge the gap between the major Canal District and the rest of downtown Worcester's offerings. WooSox leadership projects the park to positively impact the 60-70 bars and countless restaurants in the area, with some local favorites like Coney Island Hot Dogs and Wormtown Brewery getting involved with in-park offerings and reinforcing the presence of Worcester culture and pride in the new stadium.
The project also features a plan in progress for the Massachusetts Department of Transportation to redesign the infamous seven lane intersection at Kelley Square. While the current state of the bewildering traffic area remains a source of pride for Worcester residents brave enough to navigate it, a more intuitive downtown roadway system will only help local businesses. From residents and tourists to transportation and food delivery drivers, everyone will benefit from a smoother commute through the heart of the city.
Impact on the Canal District Housing Market
The brand new 225+ room and 125+ room residential buildings near the park are sure to fill up quickly with the state of Worcester's strong housing market. The urban redevelopment plan is also likely to positively impact the value of properties in the Canal District and surrounding areas as downtown continues to flourish.
On Grafton Street, a mixed-use 8 residential unit building with 3 additional retail/office units just recently sold for $900,000 due to its convenient walking distance to Polar Park and the Canal District. Meanwhile, a commercial space with 3 residential units on Kelley Square sold for $650,000 before the intersection has even been redeveloped. There is also a commercial space with 8 residential units recently listed for $1.2M. You can expect demand to climb in areas like the Canal District, Union Station, and Downtown Worcester with the current development projects underway, and the Kelley Square redesign is sure to bring value to new and current properties on the market. Multi-family residential buildings continue to thrive throughout Worcester, with listings ranging from $620,000 to nearly $1.2M due to their proximity to the new developments in the Canal District.
Learn more in the listings below:
Real Estate Listings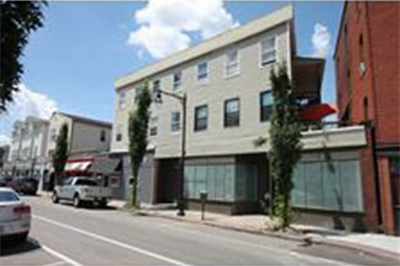 4 RESIDENTIAL UNITS & 2 COMMERCIAL UNITS
130 Millbury St. – Listed $620,000
6-unit mixed use property now available in the canal district of Worcester, right down the street from the new ballpark! This property has 4 residential units which are all 3 bedroom units, and 1 of the units has been recently renovated. There are two commercial units on the first floor, one which is currently rented by a long-term bar tenant. Seller is currently in discussions with National Grid over electrical improvements which need to be performed to the property. Gross income is projected based on the vacant commercial unit being rented at a market rate.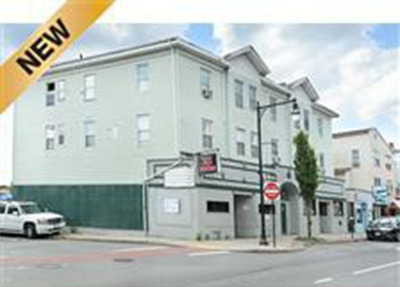 8 RESIDENTIAL UNITS & 1 RETAIL UNIT
148 Millbury St. – Listed $1,199,000
This building consists of 8 Residential units & 1 Oversize Retailed Space with a 25+ Year Establishment (NNN lease responsible for 1/3 taxes) & A Tremendous amount of Paved Driveway Parking! Lots of Renovations Just Complete that include Electrical, Plumbing, Painting, Flooring, Appliances, Windows, New Laundry Room, Security Cameras, Insulation etc…This Building is Fully Rented w/ TONS of Potential for Rental increases to Increase Cash Flow! All utilities are separate and tenants pay their own. Clean & Spacious common areas w/ Exterior Porches w/ Great Views!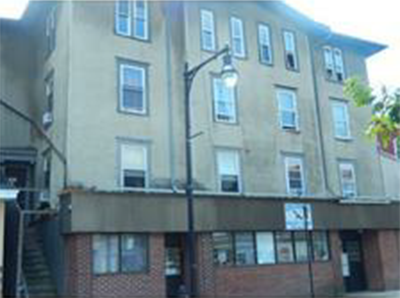 6 RESIDENTIAL UNITS & 1 COMMERCIAL UNIT
165 Millbury St.  – Listed $675,000
Welcome to 165 Millbury Street. Right down the street from Kelly Square near the new Polar Park the future home of the Boston WooSox AAA affiliate of the Redsox. 8 unit property with 6 residential apartments of which 5 are 2 bedrooms and 1 unit is a 1 bedroom. The 1st floor consists of 2 commercial units currently a beauty salon. All the residential units have natural gas for heat and all have separate electricity. The commercial units have natural gas for heat and central air. Great CAP rate for this property, add this one to your portfolio.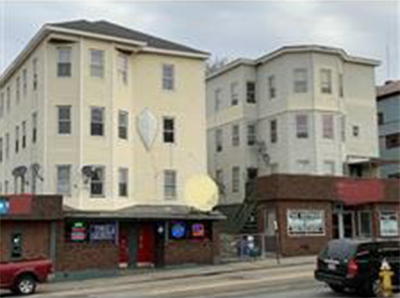 8 RESIDENTIAL UNITS & 3 COMMERCIAL UNITS
267-279 Grafton St. – Sold $900,000
LOCATION, LOCATION, LOCATION!! Walking distance to Polar Park(1/2 mile), the Canal District, Union Station, Shrewsbury St., St Vincent's Hospital and Downtown. 8 Units of residential housing, 4, 3 bedroom units, 4, 1 bedroom units and 3 retail/bar/office and business.. All apartments are gas on gas heat, hardwood and vinyl flooring, most have pantries as well as laundry hook-ups in the units. Gas hot water heaters, vinyl sided, vinyl replacement windows, roof is approx. 7 years old, brick foundation has been repointed. Long time bar business in place, forced hot air and central air(condenser approx. 5 yrs old). Occupancy for 61, full lottery, coin-op pool table, 2 baths, storage and sm. office, various beer coolers, high top tables and stools, flat screen TV's. Owner will train. Access to I-290 within 2 minutes, the Mass Pike, Rt. 20 and Rt 146 within 10 minutes. The property is on a bus line as well.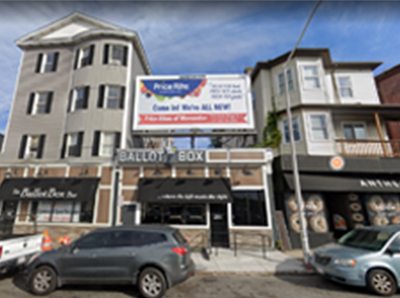 3 RESIDENTIAL UNITS & 1 COMMERCIAL UNIT
9 Kelley Sq. – Sold $650,000
This commercial unit is walking distance to the new Polar Park (1/3 mile) and Union Station (1/2 mile), and a quick commute to Shrewsbury Street (1.5 miles) while being located on the corner of the Water Street, home to some of the most exciting restaurants and bars in the city. There are also 3 residential units.