Downtown Worcester Office Space In Demand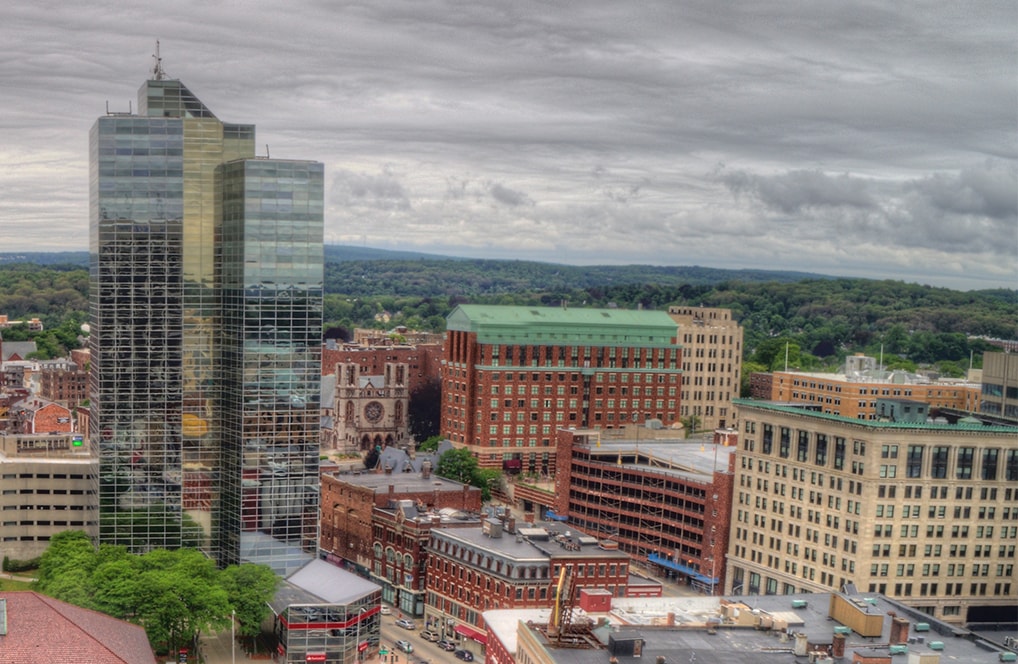 The Worcester Telegram released a report yesterday that indicates the downtown Worcester office market is increasing in demand and "occupancy rates for downtown office space are on the rise." This is based off of a report issued by the Worcester Regional Research Bureau which came to the conclusion that since its last report in 2011, "Worcester has changed substantially". The report tracked important metrics such as total space, available space, rental costs, parking, and other amenities.
According to the report, "Leasing rates for surveyed office space range from about $12.50 to $17.50 for Class C space, $17.50 to $21.50 for Class B space, and $22.50 to $28.50 for Class A space." WRRB Executive Director & CEO Paul Matthews has said that "economic and market trends also play a role in the strength of office space" and that "you have some really strong structural amenities downtown compared to a suburban setting."
For more information on this, read the market briefing here.
Worcester real estate and rental market trends have gone through major changes with recent developments in the city. At DiRoberto Property Management, we offer a knowledgeable team that utilizes our local market experience to help you make the best decisions for your property. We have experience with properties such as Commercial, Multi Family Apartments, Condos, and more. If you're looking to make a transaction or purchase, you can also visit The DiRoberto Team at www.worcestersalesandrentals.com
Worcester Telegram "Downtown Worcester office space in demand" www.telegram.com. Accessed 28 February 2020.