Property Management Company Benefits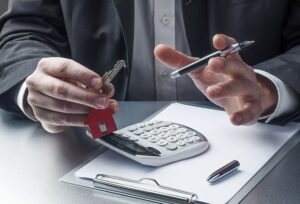 Property owners have a lot to consider in regards to managing a property that they own. In fact, many owners often find that it's easier to hire a property management company to handle everything for them. The experience and service that property management companies often offer can help make the process go smoother for all parties involved. Below are some of the major benefits to having a property management company help you:
1) Screening Out Problem Tenants
Property managers are more equipped to recognize red flags and potential issues that may occur down the road with prospective tenants. This comes from having looked at thousands of applications over time.
2) Acting As The Point of Contact for Tenant Concerns
You can't be everywhere all the time, but Property Management Companies have teams of staff that can provide 24/7 availability to tenants. This offers a huge advantage in both response time and tenant satisfaction.
3) Decreasing Tenant Turnover
In continuation of benefit number two, faster response times to tenants can help lead to increased satisfaction. This, partnered with a strong attention to property maintenance can help reduce tenant turnover.
4) Timely Rent Payments
Rent is the lifeblood of any property and making sure you get it on time is just as important. Property managers are equipped with both the experience and staff to ensure rent is collected in a timely fashion.
5) Reducing Headaches
Perhaps the biggest benefit to having a property management company is reduced headaches! Knowing that you have someone available to handle all issues 24/7 can bring you peace of mind and also allow you to focus on the next big thing!
DiRoberto Property Management can help you realize all of the above benefits, including rent collection and 24/7 support.
Benefit Topics Sourced From: Fisher, Amie. "5 Benefits of Using A Property Management Company" Zillow.com. Accessed 24 May 2019.