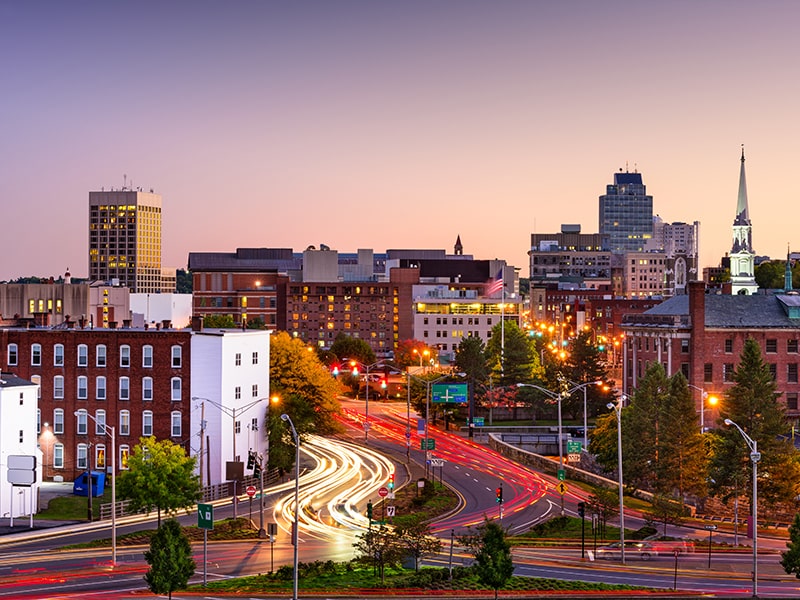 Welcome To Worcester
Worcester is the county seat of Worcester County, Massachusetts. Named after Worcester, England, as of the 2010 Census the city's population was 181,045, making it the second largest city in New England after Boston. Due to its location in Central Massachusetts, amidst Massachusetts' major metropolitan regions, Worcester is known as the "Heart of the Commonwealth", which is why we've built our service area extending out from the city of Worcester. As an up-and-coming and expanding city, Worcester has become a fantastic area to enter the business of investment properties. Whether you're just starting out or have a dozen other properties, DiRoberto Property Management is here to ensure that your investment in the Worcester area remains a long-standing successful property.
The city is about 45 miles (72 km) west of Boston and 38 miles (61 km) northwest of Providence, Rhode Island. The Blackstone River forms in the center Worcester by the confluence of the Middle River and Mill Brook. The river courses underground through the center of the city, and emerges at the foot of College Hill. It then flows south through Quinsigamond Village and into Millbury. Worcester is also the beginning of the Blackstone Valley that frames the river. The Blackstone Canal was once an important waterway connecting Worcester to Providence and the Eastern Seaboard, but the canal fell into disuse at the end of the 19th century and was mostly covered up. In recent years, local organizations including the Canal District Business Association have proposed restoring the canal and creating a Blackstone Valley, National Park. Worcester is one of many cities claimed, like Rome, to be found on seven hills: Airport Hill, Bancroft Hill, Belmont Hill (Bell Hill), Grafton Hill, Green Hill, Pakachoag Hill and Vernon Hill. However, Worcester has more than seven hills including Indian Hill, Newton Hill, Poet's Hill, and Wigwam Hill. Worcester has many ponds and two prominent lakes: Indian Lake and Lake Quinsigamond. Lake Quinsigamond (also known as Long Pond) stretches four miles across the Worcester and Shrewsbury border and is a very popular competitive rowing and boating destination.
Information Sourced From: Wikipedia