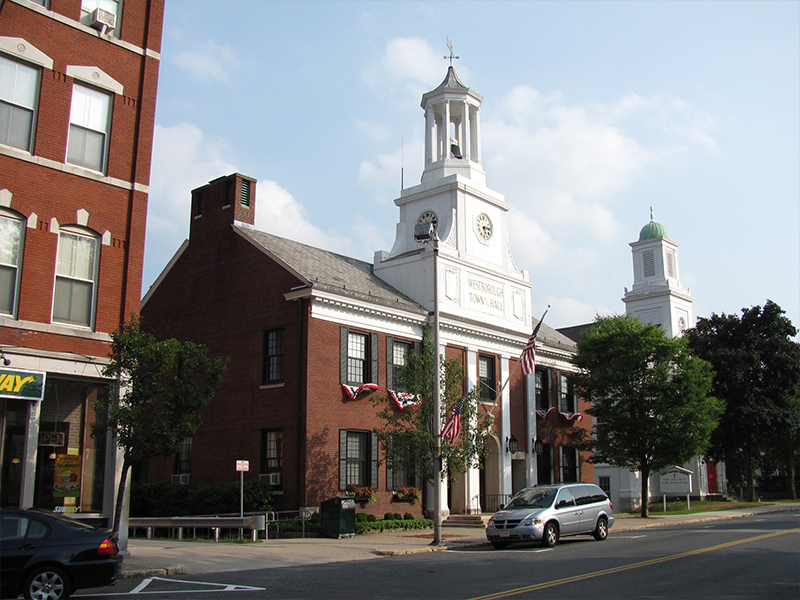 Welcome To Westborough
Westborough is a town in Worcester County, Massachusetts. As of the 2010 Census, the population was 18,272 in nearly 6,900 households. Westborough is located in East/Central Massachusetts, located about 28 miles (45.47 km) west of Boston and 12 miles (19 km) east of Worcester. It is bordered by the six towns of Northborough, Southborough, Hopkinton, Upton, Grafton, and Shrewsbury. The town contains numerous bodies of water, including Lake Chauncy, George H. Nichols Reservoir (Mill Pond), Westboro Reservoir (Sandra Pond), Hocomonco Pond, and Cedar Swamp Pond. Lake Chauncy is open to swimming, boating, and fishing, and has a public beach open to residents of Westborough and Northborough during the summer months. This waterfront activity, it's historic manufacturing and industrial background, and its location within Worcester County are all crucial reasons why DiRoberto Property Management helps people find and maintain rental opportunities in the area. Whether you currently own properties in Westborough or if you're now entering the market in the area, DiRoberto Property Management is here to ensure that your investment remains a long-standing successful property with our wide array of property management services.
The town has a total area of 21.6 square miles (56.0 km2), of which 20.5 square miles (53.1 km2) of it is land, and 1.1 square miles (2.8 km2) of it is water or 5.09 percent. Westborough contains the headwaters of the Sudbury and Assabet rivers. The average elevation of the town is approximately 300 feet (91 m).
Information Sourced From: Wikipedia
Information Sourced From John Phelan [CC BY 3.0], Link